New courses at Darien Summer School & Enrichment range from five-week academic classes to one-week sports camps and everything in between. The program has added a wide variety of classes and camps to the line-up.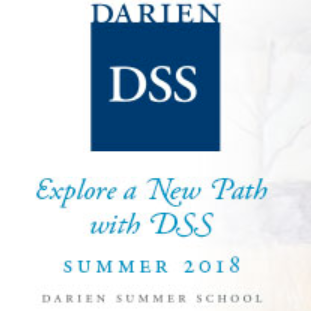 Some of the new programs that can help support students in their work for the academic year include a three-day Study Skills Workshop, five-week courses in biology, precalculus, and calculus, and one-week camps designed to help students transition to high school or college.
New enrichment courses include Building Bridges with STEM, Photography, Engineering Adventures, Girls' Lacrosse, and "Get Psyched", a class designed for fourth- and fifth-graders who want to explore the fascinating world of psychology.
This year, students can extend their day into the afternoon by participating in weekly camps that are all about movement.

Each week focuses on different games and activities such as flag football, kickball, scooter games, and relay races designed to provide a place for children to work cooperatively, develop sportsmanship, and have fun.
More information about these classes along with a full listing of all courses being offered for children ages three to 18 this summer can be found on the Darien Summer School website.
Course Catalogs will not be printed this year so please explore the "Course Offerings" tab of our website to see detailed information about our programs. 
Classes are filling up so register soon!