Save the Children will get part of what you spend on flowers for the Prom if you mention Darien High School at Springdale Florist & Greenhouse or Dom's Garden Flowers & Gifts.
The donation program was organized by Darien High School Save the Children Club.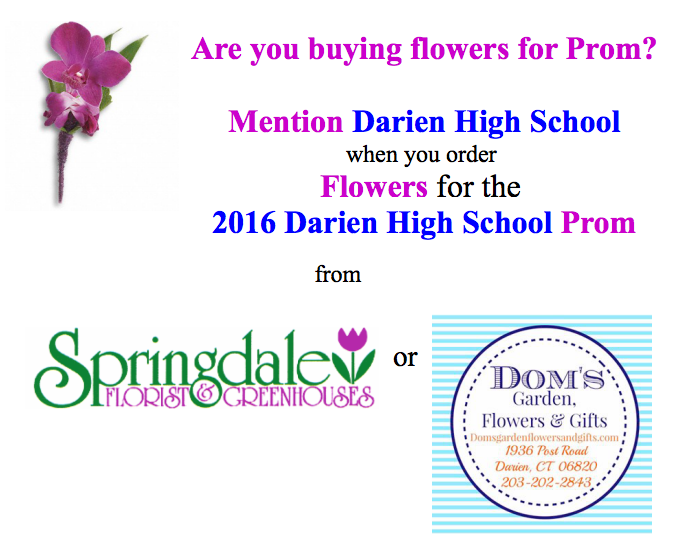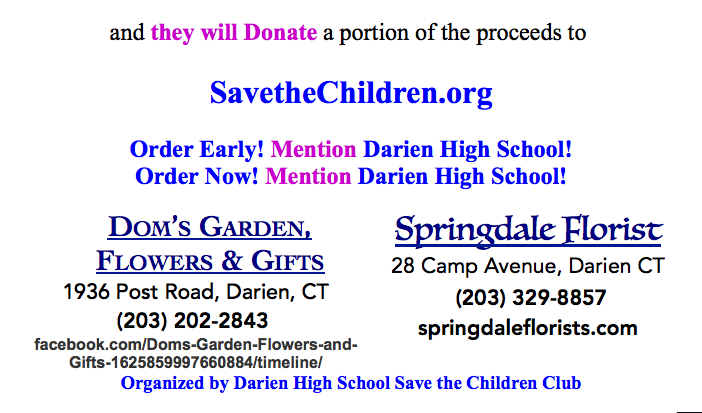 Editor's note: This article originally was published May 7. The time stamp has been changed for layout purposes — to put it back on the Home page.