Calling all fans of "The Great British Baking Show" — you are invited to cast your vote to find Darien's own star baker.
Darien Library is bringing back its annual gingerbread house competition onto the shelves of the Children's Library.
Participants were challenged to build their own gingerbread house at home, then bring it to the Children's Library to put on display. Now, it's time for the community to vote for their favorite.
From now through Friday, Dec. 17, patrons who visit the Children's Library can vote for their favorite gingerbread houses for the People's Choice Award.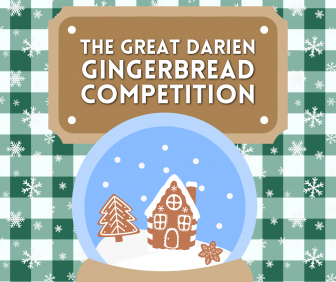 Patrons can also vote online through the Children's Library Instagram account, @darienchildrenslibrary, for the Instagram's Choice Award. The staff of Darien Library will vote for their favorite houses for the Staff Choice Award.
Whether you are stopping by the library to return a book, print a document, or browse for new reads, don't miss the opportunity to see what local families have created this holiday season.