Support pollinators to support the human existence. This will be the topic of discussion when nationally recognized author Doug Tallamy visits Darien for a special lecture, "A Guide to Restoring the Little Things that Run the World."
— an announcement from the Darien Pollinator Pathway and Darien Library
Presenter Doug Tallamy will remind us of the many essential roles insects play, and describe the simple changes we can make in our landscapes and our attitudes to keep insects on the ground, in the air, and on our plants.
This valuable population has been on a steady decline since 1974. The discussion topics will include ways in which we can make changes in our environment to help this population thrive.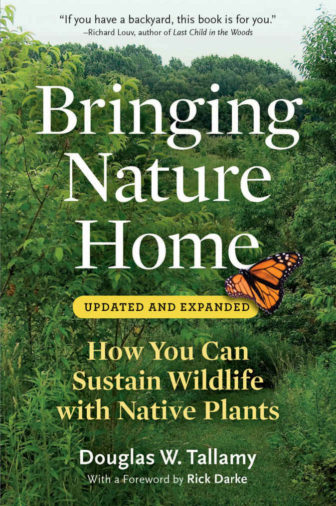 Tallamy will speak at the Darien Library on Thursday, March 7 at 7 p.m.. The event is expected to end by 8:30 p.m.
He is a professor of entomology and wildlife ecology at the University of Delaware, and author of the book "Bringing Nature Home."
Tallamy's goal is to help people build beautiful landscapes that sustain wildlife with native plants.
Organizers of the event say they hope local residents are inspired to make changes that help preserve insects and other pollinators
"It is estimated that more than 30 percent of our food grows as a result of the work of pollinators, but they are dying at an alarming rate," said Juliet Cain, co-chair of the Darien Pollinator Pathway. "Pesticides are one of the major reasons the pollinator population is dying. Projects like the Pathway are crucial if we are to reverse this trend."
The event is sponsored by The Darien Nature Center, Garden Club of Darien, Darien Library, Darien Land Trust, The Gardener's Center and Florist, Rowayton Gardeners, Tree Conservancy of Darien, and the Norwalk Land Trust.
To RSVP, visit this Web page on the library's website.