Polar Express on the IMAX Screen at Maritime Aquarium
Sunday,Dec, 9, 2018 @ 5:00 pm
|
Recurring Event
(See all)
One event on Saturday,Nov, 24, 2018 at 5:00pm
One event on Sunday,Nov, 25, 2018 at 5:00pm
One event on Saturday,Dec, 1, 2018 at 5:00pm
One event on Sunday,Dec, 2, 2018 at 5:00pm
One event on Saturday,Dec, 8, 2018 at 5:00pm
One event on Sunday,Dec, 9, 2018 at 5:00pm
One event on Saturday,Dec, 15, 2018 at 9:00am
One event on Sunday,Dec, 16, 2018 at 9:00am
One event on Sunday,Dec, 23, 2018 at 9:00am
One event on Saturday,Dec, 22, 2018 at 9:30am
$9.50 – $11.50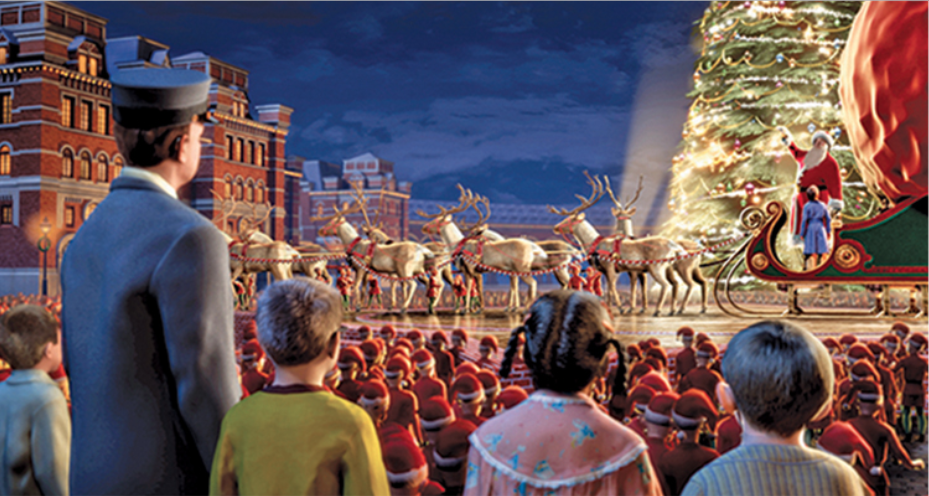 Renew a family tradition by securing your tickets for a magical ride to the North Pole as "The Polar Express" returns to the giant IMAX screen for a limited holiday engagement at The Maritime Aquarium.
— an announcement from the Maritime Aquarium
Based on the Caldecott Award-winning book by Chris Van Allsburg, "The Polar Express" follows a young boy who doubts the existence of Santa Claus. On Christmas Eve, a magical locomotive arrives to take him and other doubting children to on a magical Christmas Eve trip to the North Pole.
Digitally re-mastered into the immersive IMAX format, the animated film has Tom Hanks lending his voice to several main roles, including the train conductor, a mysterious hobo and Santa Claus.
"The Polar Express" will steam back in on Fri., Nov. 23 at 5 p.m., and then play at 5 p.m. on Saturdays and Sundays for three weekends – Nov. 24-25 and Dec. 1-2 and 8-9 – before finishing with 9 a.m. shows Dec. 15-16 and Dec. 23. A screening on Dec. 22 is at 9:30 a.m.
Tickets are $11.50 for adults, $10.50 for seniors (65+), and $9.50 for children 3-12.
Plus, special screenings at 9 or 10 a.m. on weekdays are available for preschools and Grades K-2.
For tickets or more details about any of these "Polar Express" shows, go to www.maritimeaquarium.org/imax or call (203) 852-0700, ext. 2006.
Related Events